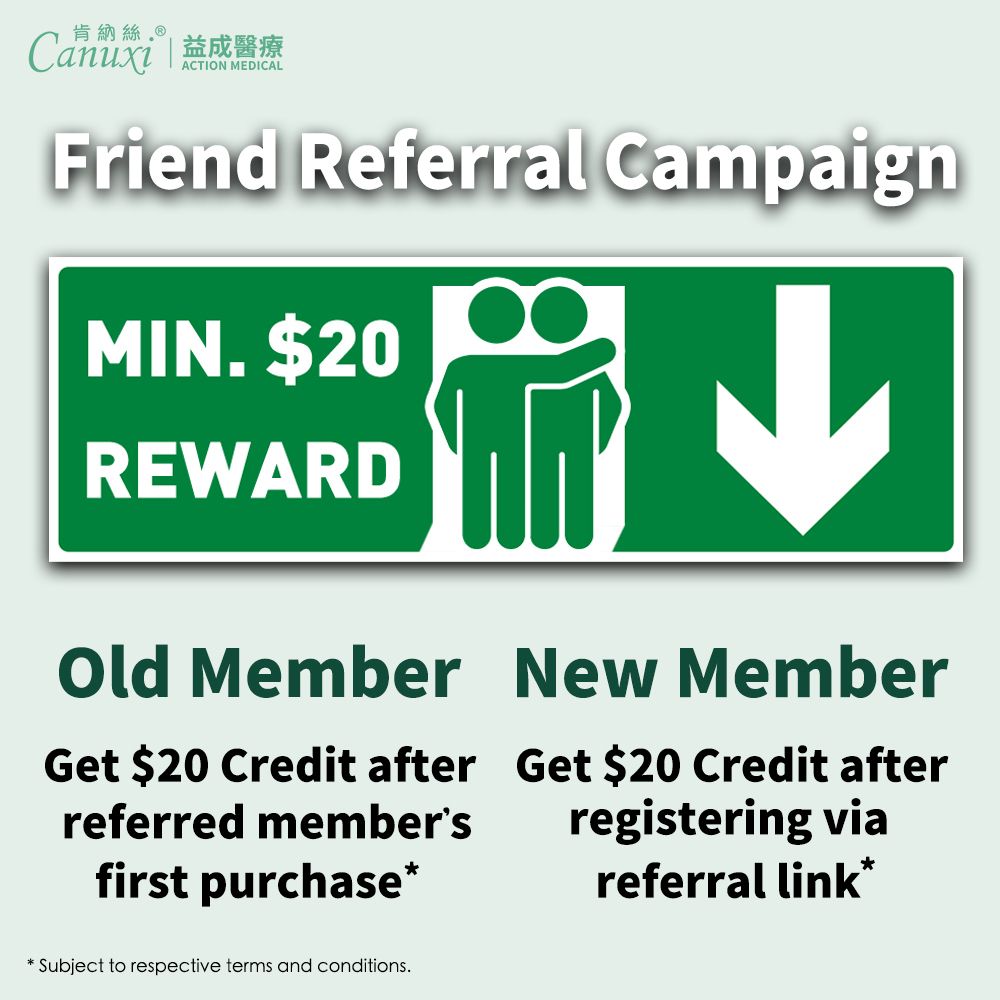 Terms and conditions
1. Refer-A-Friend Campaign is subject to the following terms and conditions.
2. The shopping credit must be used within 30 days from the date of receipt, and it will be invalid after the expiry date. Members need to log in to their account and make purchases of $100 or more to use the shopping credit.
3. New members need register via the unique referral link of existing members in order to receive a $20 shopping credit reward.
4. New members must ensure that they have not logged into any account on Action Medical Eshop before registering via the referral link of an existing member. If the system detects that the new member has logged in to the online store and cannot receive the shopping money, Action Medical E-shop will not provide any compensation.
5. The new member credit reward is only available to new members who have not registered before. If any case of repeated registration to obtain shopping bonus is discovered, the new member shopping reward will be deleted without any notice.
6. Existing members can recommend multiple new members to register through independent referral links, and there is no upper limit on the number of referrals.
7. Every time existing members successfully recommend a new member to register and make purchases after logging in, they can enjoy a $20 shopping credit, and no upper limit on the number of times of receiving referral reward. Existing members' shopping money will be automatically added to the account within 1-2 working days after the new member's order is delivered.
8. Shopping credit cannot be transferred to other accounts or exchanged for cash.
9. Shopping credit can only be used in the Action Medical E-shop, and cannot be used at any physical sales point.
10. The actual amount of shopping credit is subject to Action Medical E-shop system record.
11. In case of any dispute, Action Medical E-shop  reserves the right of final decision.